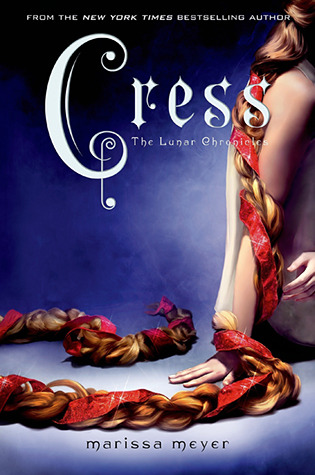 Fence-sitting ahoy!
One thing I forgot to mention in my "Scalet" review, and which I really should have said straight off the bat - Marissa Meyer sure knows how to spin an interesting story. Where some series may have a pacing issue or ten (especially if they're like the Lunar Chronicles, where every new installment just keeps adding new characters) the action here just keeps coming on fast and strong, and even when there's a lull, I'm sitting on the edge of my seat because new developments are coming from every direction.
Few books can keep me up until late at night, and these ones definitely did.
Like "Cinder" and "Scarlet", "Cress" is a sci-fi retelling of a classical fairy tale. Like "Cinder" and "Scarlet", it subverts some of the original's themes, though to a lesser extent. I won't get into too much details about the plot - because, seriously, spoilers! - but I do want to talk a little bit about characterization and how the romance is portrayed here because... well, it's probably one of the most honest ones I've seen in a novel recently.